19.01.2017
AQUAFIL'S BOOTH AT DOMOTEX 2017
This year's booth at Domotex well reflects the company's strategy based on innovations in color and reprocessing technologies.
An important part of our stand was dedicated to the environmental  benefits of ECONYL® yarn  displaying its great achievements. In fact, this year, Aquafil reduces its Global Warming Potential indicator SIGNIFICANTLY and increases the ease of obtaining Cradle to Cradle Certification using ECONYL® yarns. Have a look at the video to learn more.
At Domotex 2017 we also presented  five new metallic colors now available in the ECONYL® Global Collection that expands the color pallet from 137 global colors to 142. More importantly, the addition of these metallic colors gives designers an opportunity to "shine" by creating new products with a shimmery twist.
Another big focus of this year's booth is space-dyed techniques. Once considered a dated process, space-dyeing with our new metallic collection offers a fresh, trendy look in the marketplace.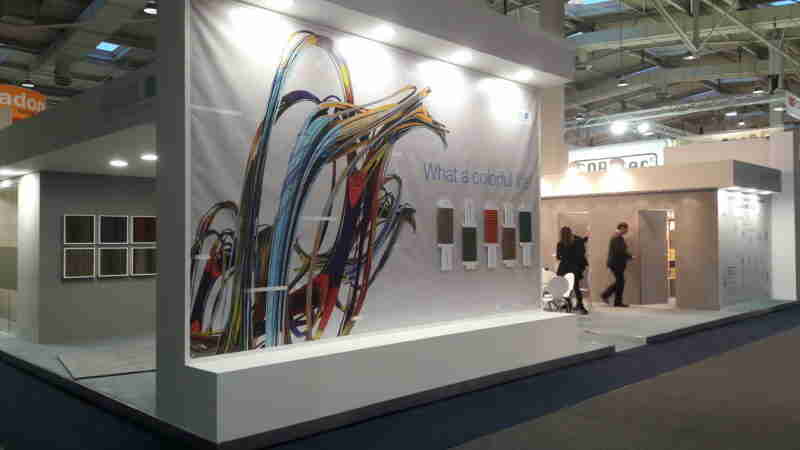 We are also proud to announce that the launch of ECONYL® StayClean at Domotex 2016 was so well received that many international customers are using ECONYL® StayClean in their product launches at this year's Domotex 2017 and that is the reason why we decided to dedicate a wall to the ECONYL® StayClean product also at our 2017 booth.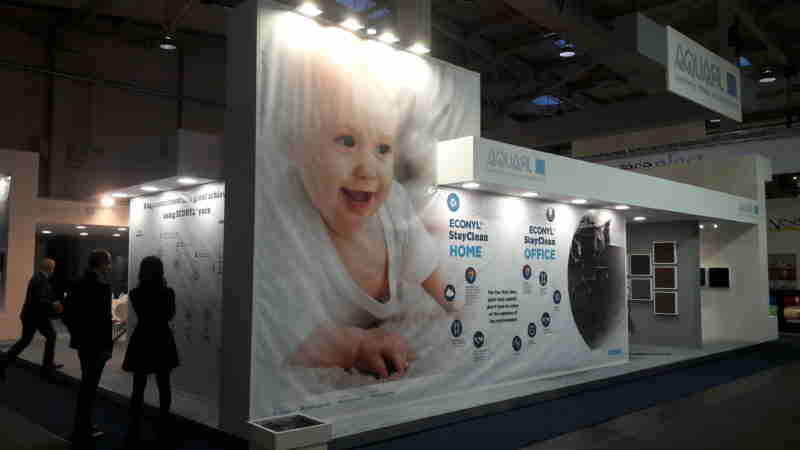 Trends also mean broader inspiration, so one wall of our booth was dedicated to some inspiring experiments with colors and techniques. Not a lot more to say, but there was a lot to see and feel!
Last but not least, this year Aquafil has been selected as one of the 38 finalists at the prestigious Innovation@Domotex showcase where we presented the brand new metallic long-space ECONYL® yarns. This opportunity gave us the great honor of inviting some groups of architects and designers visiting our booth to discover more on the new metallic colors and the ECONYL® story.
We at Aquafil were not the only ones talking about inspiration or the ECONYL® story. This year many clients were presenting some great collections made with our ECONYL® 100% regenerated yarns both at Domotex and at BAU.
Check out at the slideshow below!
For the grapghic of the booth. thank you to Ingrid Tsy!