14.11.2022
What the U.S. Needs to Do In Order to Achieve Higher Recycling Rates
This year, the U.S. is celebrating the 25th anniversary of America Recycles Day, a nationally recognized event started by the National Recycling Coalition to raise awareness about reducing waste by reusing and recycling. 
While campaigns like America Recycles Day have made recycling more common, the true challenge of reducing waste lies with businesses. Corporations must lead the way in recycling and using recycled materials to reduce waste and influence better consumption habits. 
The Current State of Recycling in the U.S.
At the America Recycles Summit in 2020, the EPA Administrator announced a goal to increase the U.S. recycling rate to 50% by 2030. This is an ambitious and much needed goal, but without the proper legislation and infrastructure to encourage higher rates of recycling from businesses or consumers, it's difficult to see how we can achieve it. 
Thankfully, although we still have a long way to go, the U.S. has made considerable progress on the recycling front. In 2018, we achieved a 32.1% national recycling and composting rate, which is nearly double the rate in 1990. A growing number of companies recognize the economic advantage of recycling and using recycled materials in their products. 
There is a challenge in increasing these numbers even further as we do not currently have federal laws mandating recycling in the United States, for corporations or individuals. Recycling legislation is instead localized through city and state governments, which can develop goals for recycling or create landfill bans of recyclable materials, and advocated for by various coalitions and nonprofits. 
In addition to regulatory changes, business leaders also need a mindset shift in order to adopt circular practices where waste is removed from the process entirely, instead recycling and repurposing materials to create new products. While many businesses are taking action to improve the sustainability and carbon footprint of their products and processes, these actions can't stand alone if we want to truly develop a circular economy. Instead, leaders must shift their viewpoint to consider the impact of their organizations on all levels, beginning to end, in order to think circularly. 
Industries with the Greatest Opportunity for Recycling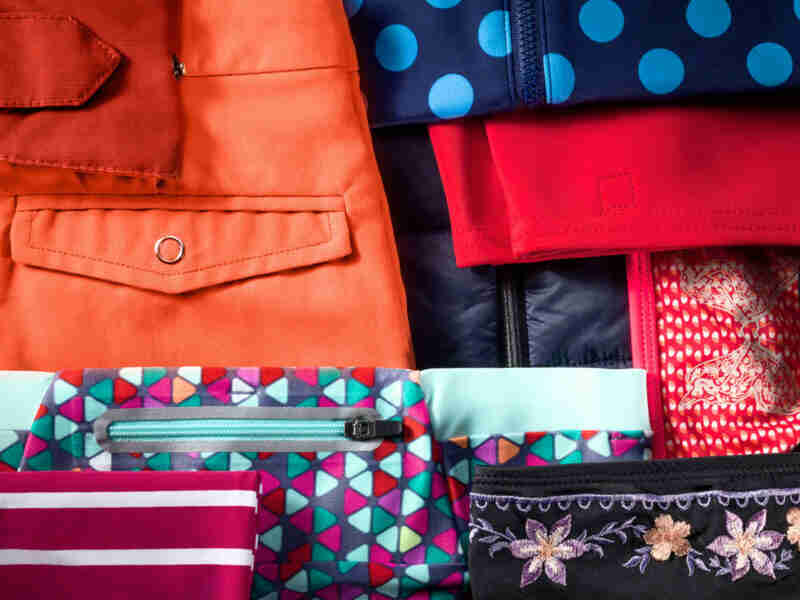 Several of the industries with the greatest opportunity to recycle and use recycled materials are also the ones with the lowest recycling rates. For one, the fashion industry has one of the worst environmental impacts, making up 10% of global carbon emissions and serving as the second-largest consumer of the world's water supply, according to Business Insider. Although 95% of textiles have the potential to be recycled or reused, 85% end up in landfills every year. 
The design industry's faults don't stop with fashion: construction, demolition and interior design all create tremendous waste with low recycling rates. An Environmental Protection Agency (EPA) report found that, of the 12.1 million tons of furniture waste in 2018, more than 80% ended up in landfills. The EPA has also shared that 569 million tons of construction and demolition waste were generated in 2017, most of which was environmentally destructive concrete.  
Despite this opportunity gap, many brands within the design industry are also the ones leading the charge for stronger recycling and a circular economy through innovative practices and products. Most of the well-known companies utilizing recycled materials are fashion brands, like Patagonia and Stella McCartney. Brands like Napapijri have gone a step further and developed fully circular products, which are not only made of ECONYL® regenerated nylon, but can also be returned and recycled through the brand's take-back program. Architecture and construction firms, including Perkins&Will and DPR Construction, are also deeply invested in exploring more sustainable processes.
How the U.S. Can Achieve Greater Recycling Rates
The U.S. will have stronger recycling rates and be closer to achieving the EPA's 2030 goal with legislation that incentivizes businesses and promotes innovation.
Since there are no federal laws regulating recycling, we have to rely on states and municipalities to create and enforce laws and tax systems that encourage recycling while penalizing waste and pollution. In cities like San Diego, Washington DC, Phoenix and Seattle, governments are already leading the way for stronger recycling legislation. 
In California, we see a great example of how legislation has influenced the recycling rates of an industry through their carpet stewardship law. This law not only ensures carpet waste is recycled, it also incentives carpet manufacturers in the state to use recycled materials. While not perfect, California's legislation has made a substantial difference in several important metrics. The program exceeded its 2021 goal with a recycling rate of 27.9% and has further improved through the first half of 2022 with a rate of 32.4%, all while transforming 76.4% of all the carpet collected in California into new, useful products. This is especially impressive considering the paltry 5% national average.
The more we are able to collect and recycle products like carpet, the less waste we'll produce and the less we'll have to rely on extracting resources. This is a significant step toward a circular economy. 
As far as incentives, organizations are looking for a business case to recycle and use recycled materials. There are myths that it costs significantly more to send waste to recycling facilities than landfills, and that there's a low demand for recycled products among consumers. Business leaders must challenge these myths and prove the financial incentive of recycling. For example, high performing businesses like American Airlines and Coca-Cola have made buying recycled materials and investing in sustainability research and development a significant part of their overall business strategies. In doing so, these businesses have reduced waste and increased profit margins.
Incentives can also come in the form of accountability, like Extended Producer Responsibility (EPR), which urges producers of waste to become part of the solution. EPR requires companies to consider the impact of their product and its packaging by paying for the collection, sorting and recycling at the end of its use. By enforcing EPR legislation, not only can we ensure that waste actually gets diverted from landfills, it also incentivizes organizations to design more sustainable products.
Aquafil's CEO, Giulio Bonazzi, recently participated in a webinar with other sustainability leaders in the design industry on the topic of increasing recycling rates in the U.S., especially in this waste-ridden industry. All of the participants agreed that circularity doesn't come from individual business decisions, but instead requires all involved in the supply chain to work together toward this common goal. This means sharing knowledge, collaborating across the board and advocating for critical legislation that holds all parties accountable.
Aquafil's Investment in Recycling
Aquafil knows first hand the time and effort it takes to develop more sustainable business practices. Through the ECONYL® Regeneration System, waste, like carpets and textile scraps, can be recycled and regenerated into new nylon with the same quality and performance as standard nylon. 
To collect the waste, we have established carpet collection facilities in California and Arizona to help divert carpet from landfills, and we're able to process and recycle up to 36 million pounds of carpet annually through our U.S. recycling facility. All of the work we do to recycle carpet enables us to regenerate the Nylon 6 ingredient and create a circular product.
Beyond the physical recycling work we do in the U.S., Aquafil is also a vocal advocate for carpet recycling legislation. We recognize how strongly legislation impacts recycling rates from our experience working in California, which is the first state to have a carpet stewardship law and has reached a carpet recycling rate more than six times the national average. 
The Future of Recycling
According to a 2021 Circularity Gap Report, the world economy is only 8.6% circular. Recycling is the first step to developing a circular economy, and the U.S. still has a lot of room to grow in order to get there. If we can develop stronger legislation, continue to show businesses the financial incentives of recycling and encourage organizations to develop more innovative practices that reduce waste, the U.S. can help lead the way in circularity. 
Author: Eric Nelson, Executive Vice President Sales & Business Development, Aquafil Carpet Recycling